Welcome Message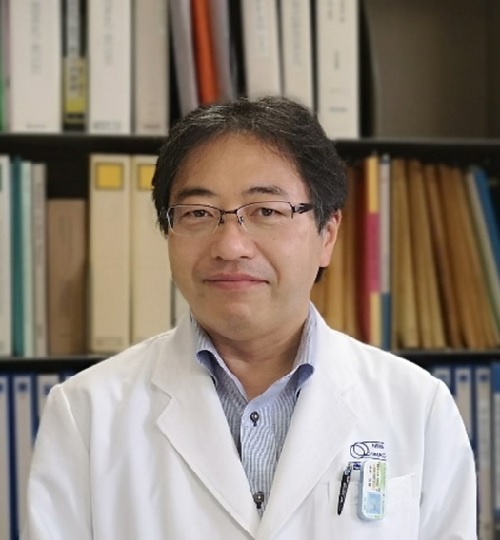 I am honored to announce here the 121st Scientific Meeting of Japan Society of Medical Physics (JSMP). This meeting will be held as a part of joint congress JRC2021 organized by the Japan Radiology Congress (JRC) in conjunction with the 80th Annual Meeting of the Japan Radiological Society (JRS), the 77th Annual Meeting of the Japanese Society of Radiological Technology (JSRT), and the International Technical Exhibition of Medical Imaging (ITEM) 2021 organized by the Japan Medical Imaging and Radiological Systems Industries Association (JIRA). The participants of this meeting will be able to attend all parts of JRC2021. A special feature of JRC2021 is that it is a hybrid-type congress: We are organizing a real congress in Yokohama on 15–18 April 2021 accompanied by a web site for on-demand delivery of the recordings. We intend to serve the best reasonable congress to the participants regardless of the spread of COVID-19, which is unpredictable.
The theme of JRC2021 is "Milestones and Beyond". Radiology started with the discovery of x rays by Roentgen on November 8, 1895, which is commemorated every year as "World Roentgen Day". Marie Curie who discovered radium and promoted its medical use also developed Roentgen cars and drove various places for clinical practice. Her birthday November 7 is commemorated as "International Day of Medical Physics". Radiology and medical physics have continued to develop with other sciences and technologies. Congress JRC or its predecessor JMCP has been a venue for scientific exchange and a showcase of radiological devices since 1988. Our society JSMP started its history by formation of Physics Expert Group in JRS in March 1961. Year 2021 happens to be the 60th anniversary, which is celebrated in East Asia as a return of Chinese zodiac cycle, the combination of 10 stems (5 elements, young or old) and 12 branches (animals). Year 2021 is the year of gold-young and ox.
In this commemorative meeting, we are organizing JSMP-JSRT Joint International Sessions, which collect English presentations nominated as President's Award candidates. The JSMP International Affairs Committee is organizing a symposium on international cooperation for medical physics in the Asia Oceania region. We ask each of you, a medical physics researcher in the world, to present your recent research for international scientific exchange. You will also have a unique opportunity to see a collection of state-of-the-art radiological products in the ITEM exhibition. We are looking forward to welcoming all of you from all over the world to the 121st Scientific Meeting of JSMP in the JRC2021 congress, Yokohama, April 2021.

Nobuyuki Kanematsu, PhD
President, the 121st Scientific Meeting of Japan Society of Medical Physics
General Information
121st Scientific Meeting of JSMP (JRC 2021)
We would like to express our sincere appreciation to our frontline healthcare workers in hospitals for fighting covid-19 and continuing their jobs.
The 121st Scientific Meeting of the Japan Society of Medical Physics (JRC 2021) will be held in PACIFICO Yokohama as follows.
However, the conference style is subject to change depending on the situation of COVID-19. Details will be announced on this website.
1. Date
April 15 (Thu) – April 18 (Sun), 2021
(A website for on-demand delivery of video recordings of the meeting will be open for the meeting registrants from April 28 (Wed) to June 3 (Thu), 2021.)
2. Venue
PACIFICO Yokohama and WEB
3. Contents
A. Onsite meeting at Yokohama
– JRC joint symposium
– International Sessions
– Oral Presentation
– CyPos
– Educational lectures
– Committee program
– Exhibition (ITEM)
4. Registration Fee
| | |
| --- | --- |
| JSMP member | JPY 13,000 |
| JSMP student member not under regular employment | JPY 1,000 |
| Non JSMP member | JPY 20,000 |
| Student not under regular employment (excluding JSMP member) | JPY 1,000 |
*The registration fee is the same for both onsite and web participation or only web participation.
*If you will register as a student(excluding JSMP member), please prepare an evidence (ex. ID card) that you are a student.
Foreign student studying in Japan also needs registration fee, JPY 1,000 from this year.
*If you are the member of AFOMP/IOMP, proceedings will be supplied free of charge at the registration desk.
5. Registration of Participation
※Registration method will be announced later. Certificate of attendance will be issued regardless of the participation method (onsite/web).
Executives
Officer
| | | |
| --- | --- | --- |
| President | Nobuyuki Kanematsu | National Institute of Radiological Sciences (NIRS),National Institutes for Quantum and Radiological Science and Technology (QST) |
Executive Committee
Chairperson
Hideyuki Mizuno
QST Hospital, QST
Vice Chairperson
Teiji Nishio
Osaka University
Member
Shigekazu Fukuda
QST Hospital, QST
Akihiro Nohtomi
Kyushu University
Tomoyuki Hasegawa
Kitasato University
Naoki Hayashi
Fujita Health University
Taku Nakaji
QST Hospital, QST
Hidemi Kamezawa
Teikyo University
Wei Shan Chang
NIRS, QST
Atsushi Myojoyama
Tokyo Metropolitan University
Masayori Ishikawa
Hokkaido University
Toru Yamamoto
Hokkaido University
Shuichi Ozawa
Hiroshima High-Precision Radiotherapy Cancer Center
Toshiyuki Toshito
Nagoya Proton Therapy Center
Program Committee
Chairperson
Shunsuke Yonai
NIRS, QST
Vice Chairperson
Hiroyuki Okamoto
National Cancer Center Hospital
Member
Toru Kojima
Saitama Cancer Center
Yoshiyuki Nyui
Tokyo Metropolitan University
Hidetake Hara
Kitasato University
Keisuke Tsuda
Juntendo University
Fumihiko Nishikido
NIRS, QST
Tomonori Isobe
University of Tsukuba
Shinya Mizukami
Kitasato University
Jun'ichi Kotoku
Teikyo University
Makoto Sakai
Gunma University
Taiki Magome
Komazawa University
Hiroaki Hayashi
Kanazawa University
Hideyuki Takei
University of Tsukuba
Mutsumi Tashiro
Gunma University
Toshiyuki Toshito
Nagoya Proton Therapy Center
Taku Inaniwa
NIRS, QST
Kiyomitsu Shinsho
Tokyo Metropolitan University
Shinnosuke Matsumoto
NIRS, QST
Toru Kawachi
Chiba Cancer Center
Hiroaki Matsubara
Tokyo Women's Medical University
Makoto Sakama
QST Hospital, QST
Satoshi Nakamura
National Cancer Center Hospital
Naoki Hayashi
Fujita Health University
Noriyuki Kadoya
Tohoku University
Satoshi Kito
Tokyo Metropolitan Bokutoh Hospital
Yu Kumazaki
Saitama Medical University International Medical Center
Masahiko Kurooka
Tokyo Medical University Hospital
Motohiro Kawashima
Gunma University
Satoru Sugimoto
Juntendo University
Yukio Fujita
Komazawa University
Mitsuhiro Nakamura
Kyoto University
Access
Scientific Meeting
Pacifico Yokohama Conference Center
1-1-1 Minatomirai, Nishi-ku, Yokohama-shi, Kanagawa 220-0012
TEL: 045-221-2121
Equipment Exhibition
Pacifico Yokohama Exhibition Hall
Access map