Program
Special lecture
Sep. 15 9:05-10:00
○Moderator: Tae-Suk Suh, Ph.D.

The Catholic University Medical Center
●Quality improvement challenges in stereotactic ablative radiotherapy (SABR)
Stanley H. Benedict, Ph.D.

University of California Davis
Sep. 15 14:50-16:00
○Moderator: Youngyih Han, Ph.D.


Hajime Monzen, Ph.D.

Sungkyunkwan University
Kindai University
●Medical oncologist's view to medical physicist
Takashi Mizowaki, M.D.

Kyoto University

Woong Sub Koom, M.D.

Yonsei University
●Medical physicist's view to medical oncologist
Hideyuki Takei, Ph.D.

Tsukuba University
●My journey to becoming a medical physicist in the US
Tokihiro Yamamoto, Ph.D.

University of California Davis
Sep. 16 9:00-9:50
○Moderator: Toru Yamamoto, Ph.D.

Hokkaido University
●Robotics for understanding humans
Hiroshi Ishiguro, Ph.D.

Osaka University
Japan-Korea joint lectures
Sep. 15 14:00-14:50 Proton therapy
○Moderator: Se Byeong Lee, Ph.D.

National Cancer Center

Shigekazu Fukuda, Ph.D.

National Institutes for Quantum and Radiological Science and Technology
●Characteristics of Proton Therapy Center in Fukui Prefectural Hospital
Makoto Sasaki, Ph.D.

Fukui Prefectural Hospital Proton Therapy Center
●Current status of proton therapy in Korea
Dongho Shin, Ph.D.

National Cancer Center
Sep. 16 11:00-11:50 Deep learning
○Moderator: Iori Sumida, Ph.D.

Osaka University

Geon-Ho Jahng, Ph.D.

Kyung Hee University
●GPU Deep Learning advances in Medicine and Medical Imaging
Hidenori Yamada, Ph.D.

NVIDIA Enterprise.
●Treatment Response Assessment in the Era of Deep-Learning and MRI-guided Radiation Therapy
Jihong Wang, Ph.D.

MD Anderson Cancer Center
Sep. 16 14:00-14:50 3D printer
○Moderator: Masao Matsumoto, Ph.D.

Osaka University

Chan Hyeong Kim, Ph.D.

Hanyang University
●Current trends in 3D Printing: an update on Additive Manufacturing technologies
Hidefumi Aoyama, Ph.D.

ASPECT Inc.
●New technique for developing a patient-specific dosimetric phantom using a three-dimensional printer
Sanggyu Ju, Ph.D.

Samsung Medical Center
Young investigator session
Sep. 15 10:15-11:30
○Moderator: Jin Sung Kim, Ph.D.

Yonsei University

Akihiro Haga, Ph.D.

Tokyo University
●Tohoku University lung cancer radiotherapy project: Toward the next generation of lung cancer radiotherapy
Noriyuki Kadoya, Ph.D.

Tohoku University
●Depth-Dose-Volume Histogram: superficial dose evaluation of spinal cord for spine SBRT
Yuichi Akino, Ph.D.

Suita Tokusyukai Hospital
●Application of deep learning technique to nuclear medicine image acquisition
Do-Kun Yoon, Ph.D.

Catholic University
●Clinical application of 3D printed patient specific bolus in radiation therapy for Mycosis Fungoides
Sung-woo Kim, Ph.D.

Asan Medical Center
Educational lecture
Sep. 15 16:10-17:00
○Moderator: Yoshitomo Ishihara, Ph.D.

Japanese Red Cross Wakayama Medical Center
●医療用大規模データベース構築について
Hodaka Numasaki, Ph.D.

Osaka University
Luncheon Seminar
Sep. 15
Applications of PET/CT in Radiation Oncology
New Platform and Solutions for QA and Dosimetry in RT
Sep. 16
Knowledge-based approaches to Radiation Treatment Pranning
Clinical validation of RayStation automated planning: A first experience for whole-breast irradiation in Japan
program
Gala Dinner
Gala dinner at JKMP 2017
Date:

18:00-20:00, September/15, 2017

Place:
1. KINDAI Firmed blue- fin tuna show
In Gala dinner, Guests can enjoy watching a whole KINDAI tuna preparation show!
The freshly-caught tuna will be prepared in front of guests.
Enjoy and try fresh seafood!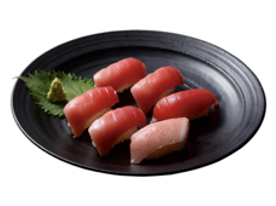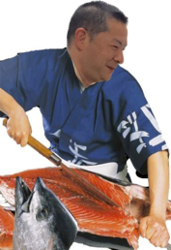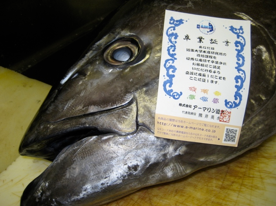 2. Taiko (Japanese traditional drum) performance by Osaka's Akutagawa High School taiko team
All guests will be greeted by Osaka Prefectural Akutagawa Senior High School's national championship-winning Taiko Club.Taiko have developed through the long history of Japan along with various traditional art forms. Please get in touch with the Japanese history and culture.