プログラム
Special lecture
Sep. 15 9:05-10:00
○Moderator: Tae-Suk Suh, Ph.D.

The Catholic University Medical Center
●Quality improvement challenges in stereotactic ablative radiotherapy (SABR)
Stanley H. Benedict, Ph.D.

University of California Davis
Sep. 15 14:50-16:00
○Moderator: Youngyih Han, Ph.D.


Hajime Monzen, Ph.D.

Sungkyunkwan University
Kindai University
●Medical oncologist's view to medical physicist
Takashi Mizowaki, M.D.

Kyoto University

Woong Sub Koom, M.D.

Yonsei University
●Medical physicist's view to medical oncologist
Hideyuki Takei, Ph.D.

Tsukuba University
●My journey to becoming a medical physicist in the US
Tokihiro Yamamoto, Ph.D.

University of California Davis
Sep. 16 9:00-9:50
○Moderator: Toru Yamamoto, Ph.D.

Hokkaido University
●Robotics for understanding humans
Hiroshi Ishiguro, Ph.D.

Osaka University
Japan-Korea joint lectures
Sep. 15 14:00-14:50 Proton therapy
○Moderator: Se Byeong Lee, Ph.D.

National Cancer Center

Shigekazu Fukuda, Ph.D.

National Institutes for Quantum and Radiological Science and Technology
●Characteristics of Proton Therapy Center in Fukui Prefectural Hospital
Makoto Sasaki, Ph.D.

Fukui Prefectural Hospital Proton Therapy Center
●Current status of proton therapy in Korea
Dongho Shin, Ph.D.

National Cancer Center
Sep. 16 11:00-11:50 Deep learning
○Moderator: Iori Sumida, Ph.D.

Osaka University

Geon-Ho Jahng, Ph.D.

Kyung Hee University
●GPU Deep Learning advances in Medicine and Medical Imaging
Hidenori Yamada, Ph.D.

NVIDIA Enterprise.
●Treatment Response Assessment in the Era of Deep-Learning and MRI-guided Radiation Therapy
Jihong Wang, Ph.D.

MD Anderson Cancer Center
Sep. 16 14:00-14:50 3D printer
○Moderator: Masao Matsumoto, Ph.D.

Osaka University

Chan Hyeong Kim, Ph.D.

Hanyang University
●Current trends in 3D Printing: an update on Additive Manufacturing technologies
Hidefumi Aoyama, Ph.D.

ASPECT Inc.
●New technique for developing a patient-specific dosimetric phantom using a three-dimensional printer
Sanggyu Ju, Ph.D.

Samsung Medical Center
Young investigator session
Sep. 15 10:15-11:30
○Moderator: Jin Sung Kim, Ph.D.

Yonsei University

Akihiro Haga, Ph.D.

Tokyo University
●Tohoku University lung cancer radiotherapy project: Toward the next generation of lung cancer radiotherapy
Noriyuki Kadoya, Ph.D.

Tohoku University
●Depth-Dose-Volume Histogram: superficial dose evaluation of spinal cord for spine SBRT
Yuichi Akino, Ph.D.

Suita Tokusyukai Hospital
●Application of deep learning technique to nuclear medicine image acquisition
Do-Kun Yoon, Ph.D.

Catholic University
●Clinical application of 3D printed patient specific bolus in radiation therapy for Mycosis Fungoides
Sung-woo Kim, Ph.D.

Asan Medical Center
Educational lecture
Sep. 15 16:10-17:00
○Moderator: Yoshitomo Ishihara, Ph.D.

Japanese Red Cross Wakayama Medical Center
●医療用大規模データベース構築について
Hodaka Numasaki, Ph.D.

Osaka University
Luncheon Seminar
Sep. 15
Applications of PET/CT in Radiation Oncology
New Platform and Solutions for QA and Dosimetry in RT
Sep. 16
Knowledge-based approaches to Radiation Treatment Pranning
Clinical validation of RayStation automated planning: A first experience for whole-breast irradiation in Japan
大会プログラム
懇親会
第8回日韓日本医学物理学会合同学術大会懇親会
日時

2017年9月15日 18:00-20:00

会場
1. 近大マグロ解体ショー&試食会
懇親会では、水産試験場で育てられた、由緒正しい近畿大学卒業証つきのマグロを一本丸々豪快に解体します。
新鮮なお刺身での試食も同時開催!是非ご賞味ください。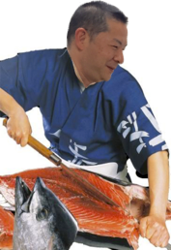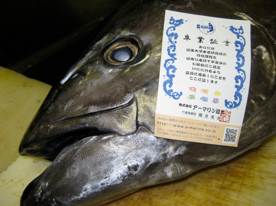 2. 芥川高等学校和太鼓部による演奏
大阪府立芥川高等学校和太鼓部は今年で創部22年目であり、年間60数回の公演をされております。
全国高校総合文化祭優勝をはじめ、数々の受賞歴を誇り、これまでに計10カ国で公演を行い、日本を代表する高校和太鼓チームとして、各国の人々に大きな感動を与えています。